INUS Annual Congress 2023
08.06.2023 - 10.06.2023
Athens (Greece)
We are happy to announce that the next INUS Annual Congress will take place in Athens (Greece) on June 8th to 10th 2023 under the header
πάντα ῥεῖ - panta rhei - everything flows
under the auspices of the Hellenic Urological Association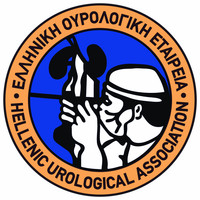 We look forward to seeing you soon!
PROGRAM
The full program is out now. Please be aware that slight changes and amendments are still possible. Click here to check out the program-at-a-glance.Workshop programs will be added in due time. All up-to-date programs can be downloaded in the Download Sections on the right side of this page.
POSTER SESSION
The Scientific Board of INUS welcomes the submission of original research and clinical abstracts for presentation at the annual meeting in a special poster session. Send in your filled in abstract submission forms until March 30th 2023. We are looking forward to your contributions.
SWISS CONTINENCE FOUNDATION AWARD
We are thrilled to inform you that also this year the Swiss Continence Foundation (SCF) Award is back. Under the heading "The future in Neuro-Urology - Young talent's cutting-edge research and SCF Award competition" the best contribution of a young Neuro-Urology talent will be awarded. More information on application and awarding criteria can be found here.
VENUE
INUS has chosen the Royal Olympic Athens to host the congress 2023. Benefit from our special congress rates and book your stay here.
REGISTRATION
Registration is open now.
We sincerely thank our partners in organizing this event.