INUS Annual Congress 2023
08.06.2023 - 10.06.2023
Athens (Greece)
We are happy to announce that the next INUS Annual Congress will take place in Athens (Greece) on June 8th to 10th 2023 under the header
πάντα ῥεῖ - panta rhei - everything flows
under the auspices of the Hellenic Urological Association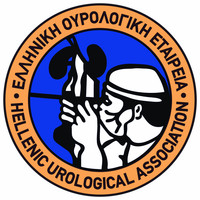 We look forward to seeing you soon!
PROGRAM
The full program is out now. Please be aware that slight changes and amendments are still possible. Click here to check out the program-at-a-glance. The detailed workshop programs are also availble. All up-to-date programs can be downloaded in the Download Sections on the right side of this page.
POSTER SESSION
The Scientific Board of INUS welcomed the submission of original research and clinical abstracts for presentation at the annual meeting. All accepted abstracts will be presented during 5 poster sessions on Friday and Saturday. Check out the congress program for details.
SWISS CONTINENCE FOUNDATION AWARD
We are thrilled to inform you that also this year the Swiss Continence Foundation (SCF) Award is back. Under the heading "The future in Neuro-Urology - Young talent's cutting-edge research and SCF Award competition" the best contribution of a young Neuro-Urology talent will be awarded. More information on application and awarding criteria can be found here.
VENUE
INUS has chosen the Royal Olympic Athens to host the congress 2023. Please be aware that the congress hotel is almost fully booked by now. Vacanies can be booked here. Please note that there are various hotels nearby, however, the demand is high and we highly recommend to book soon. Unforunately the INUS office can not act as a broker. Thank you for your understanding.
REGISTRATION
Online registration is open until June 7th. Benefit from out online discount. Onsite registration and payment is possible, however, we can only accept cash (Euro).
SPONSORS AND CONTRIBUTORS
We sincerely thank our Sponsors and Contributors for supporting the INUS Annual Congress 2023!