INUS Annual Congress 2023
08.06.2023 - 10.06.2023
Athens (Greece)
Thank you for joining us at INUS Annual Congress in Athens (Greece) from June 8th to 10th 2023 under the header
πάντα ῥεῖ - panta rhei - everything flows
under the auspices of the Hellenic Urological Association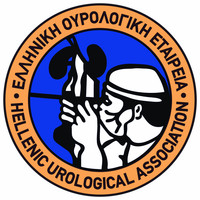 HIGHLIGHTS
5 sessions with 46 posters presenting original research
6 eductional workshops
17 hours of scientific lectures
endless networking possibilities in the field of neuro-urology
Check out the full program of this congress including the detailed workshop programs.
POSTER SESSION
The Scientific Board of INUS welcomed the submission of original research and clinical abstracts for presentation at the annual meeting. In total 46 posters were presented during 5 sessions. Thank you for your valuable input and efforts in neuro-urological research!
SWISS CONTINENCE FOUNDATION AWARD
This year's Swiss Continence Foundation (SCF) Award under the heading "The future in Neuro-Urology - Young talent's cutting-edge research and SCF Award competition" for the best contribution in Neuro-Urology went to Claire Hentzen.
More information on this prestigeous award can be found here.
SPONSORS AND CONTRIBUTORS
We sincerely thank our Sponsors and Contributors for supporting the INUS Annual Congress 2023!